Lactuca, Jordan, 2017
---
Collectors: C. Kik (the Netherlands) and K. Abulaila and Z. Tahabsom (Jordan)
Introduction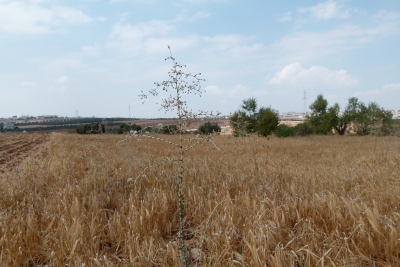 In 2016, 15,258 Lactuca accessions were present in the global plant genetic resources database GENESYS amongst which 12,129 Lactuca sativa and 2946 crop wild relatives (CWR). Lactuca aculeata (Boiss. & Kotschy) was a rare species in the GENESYS database with only 23 accessions of which 15 originate from Israel and 1 from Turkey. Seven genebanks maintained these accessions with the Israeli genebank maintaining most accessions, namely 11. The Dutch national genebank, CGN, maintained two accessions. The genebank at NCARE in Jordan held no accessions of this species. As Lactuca aculeata belongs to the primary genepool of lettuce (Lactuca sativa; Globerson et al. 1980; Zohary 1991), it is a relatively easily exploited gene reservoir for the breeding of new lettuce varieties.
The known distribution area of Lactuca aculeata is presented in Figure 1.

Figure 1. Distribution area of Lactuca aculeata.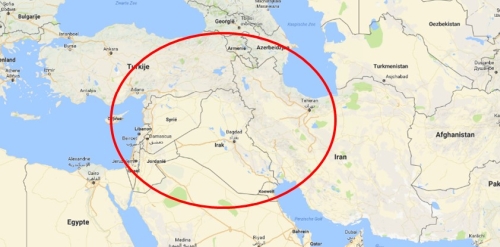 Given the fact that only a few accessions of Lactuca aculeata were present in genebanks worldwide and that the species could harbour agronomically interesting traits, a collecting mission to Jordan, a country that is located within the centre of biodiversity of the species, was clearly warranted. Therefore in the context of an existing joint plant genetic resources project between NCARE in Jordan and CGN, a collecting project was set-up to sample Lactuca aculeata from Jordan.
The project resulted in the collecting of 54 Lactuca accessions, mainly Lactuca aculeata.
Availability
Materials from this expedition are available as special collection.
---